UNIQUE HOODIA'S UNIQUE FORMULA PROVIDES AN ALL-IN-ONE WEIGHT MANAGEMENT SOLUTION
Helps lower your body mass

Helps suppress your appetite to stop in between meal snacking

Help reduce your hunger levels & make dieting easier

Finally reach your weight management goals and get the body you deserve

Help control your calorie intake and make your diet a success

See results within only a few days
Unique Hoodia's main ingredient is Hoodia Gordonii hence the name of the product. This plant has been used for generations by the nomadic sans tribe to reduce their appetite for when they go on long hunts that could last for days.
Now you can have this amazing product for your own weight management goals.
IMPORTANT FACTS ABOUT UNIQUE HOODIA
Q. Are you having trouble getting rid of that last bit of weight?
A. Unique Hoodia's unique formula is specifically designed at reducing your appetite. With your appetite being suppressed you will be eating less and in turn this gives your body room to burn extra calories and fat.
Q. Will you feel like you have less energy by eating less?
A. One of the amazing things about this formula is that the ingredients will help give you increased energy levels whilst letting you eat less, and therefore consuming less calories.
Q. Do you seem to feel like you just can't stop eating?
A. It sometimes can be very hard to even think about dieting as most of us seem to feel hungry most of the time or just can't stop eating. Unique Hoodia is an extremely powerful appetite controller that will make you feel less hungry so that you will eat less.
INGREDIENTS
PIPERINE
Piperine helps the absorption of nutrients into the system.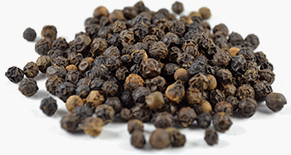 HOODIA GORDONII
The Hoodia Gordonii is a type of cacti which is indigenous to areas of the South African desert. For generations, the nomadic Sans tribe have used Hoodia Gordonii to reduce their appetite, thus allowing them to go on long hunting trips without being distracted by hunger. This is the main ingredient in T5 with Hoodia and this is what reduces your appetite.